Successful Aging Demystified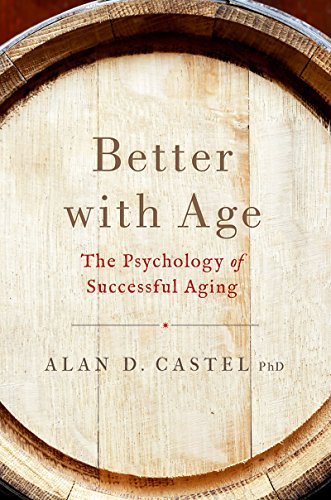 Alan Castel's book on successful aging is a boon for seniors curious about how to age better and live longer. Castel is a professor of psychology at UCLA and a forward thinker in the field of aging. Better with age is a very readable book that provides an abundance of information on a variety of different aspects of aging. There is some brief information on brain function and cognition as well as memory issues that we confront as we age. His discussion on how to stay sharp as we age is worth the price of admission for this book. You can also rely on Castel to dispel some of the rumors and false narratives around brain training that has become such a big commercial success directed at seniors. This well written, well researched, and very readable book is worth reading and having in your library.
Learn more about Better With Age: The Pyschology of Successful Aging or order it from our Bookshop HERE.