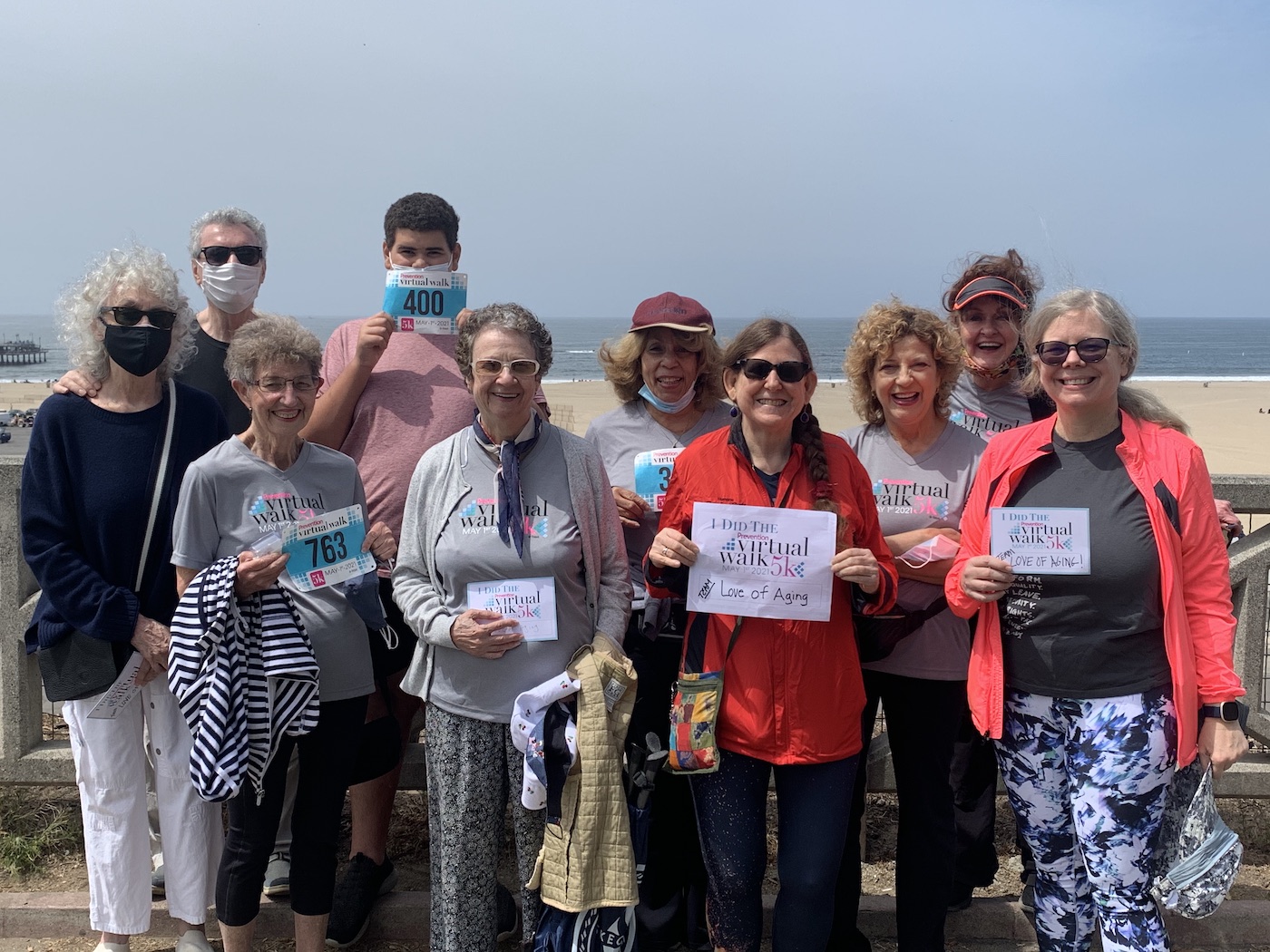 On May 1, a team of 51 women and men, aged 41-81 (average age: 64), represented Love of Aging in the Prevention Magazine Virtual 5K Walk. Participants living all over the US walked the 3.1 miles alone, in pairs, or in small groups.
I walked with a group in Santa Monica's Palisades Park where we had an ocean view every step of the way. Talk about a breath of fresh air! Candace and I met in person and exchanged hugs for the first time in over a year. It was marvelous to find ourselves among a group of fully vaccinated walkers in one of our favorite places.
Most important though was that we were out there representing our fellow "Yolders" (young-old people) and showing off our vibrancy and commitment to living life fully.
We are creating a new narrative for aging.