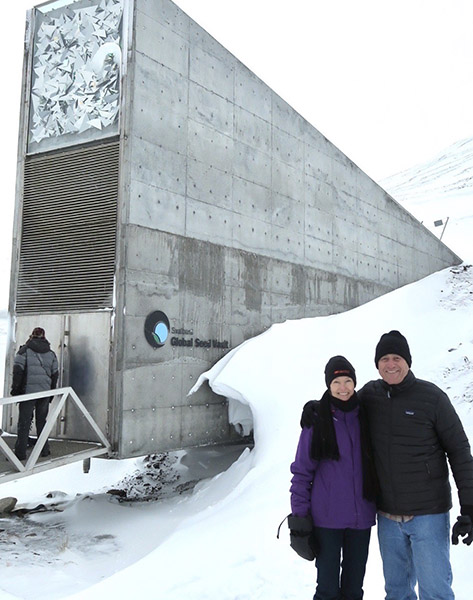 After completing 40 years as a creative director and educator in advertising, Julian Ryder founded The Right Brain Project—a creativity education and training firm helping leaders build creative cultures within their organizations. He is also an activist with The Hunger Project and ArtCenter College of Design in Pasadena. When not working, you'll find Julian playing golf, skiing, or surfing.
What is your idea of a moment of perfect bliss? Being surrounded by my wife, children and grandchildren
What was one of your biggest "aha" moments? Discovering the past does not have to determine my future
What hopes and dreams did you have twenty years ago? Being active, engaged and contributing to the quality of people's lives
What do you love about aging? The wisdom that comes from experience and the ability to manage how I use it
What talent would you like to have? A photographic memory
What are you most proud of yourself for? My family
What would you like to be remembered for? Helping people tap into and express their highest creative potential
What do you most treasure? My family
If you could invite 3 people - living or dead - to dinner, who would you invite? Diego Rivera, Frida Kahlo, Howard Stern
If you could have one great adventure, what would it be? Climbing Mount Everest
What's your favorite word? Amazing
What's your favorite sound? The sound made when I shake the silverware tray really hard…for the joy it gives to my grandchildren when they hear it.
Who's your favorite musician/band? Janis Joplin
Among the places you have traveled to, what was your favorite? The Svalbard Global Seed Vault in Longyearbyen near the North Pole
What's a place you would love to travel to and have never been? New Zealand
16. What is your favorite guilty pleasure? A pint of Haagen-Dazs Chocolate Chocolate Chip Ice Cream